Free Quarantine Edition: I chose some games that you might like to play with people you are quarantined with – Download it for free here!
#1 Amazon Bestseller!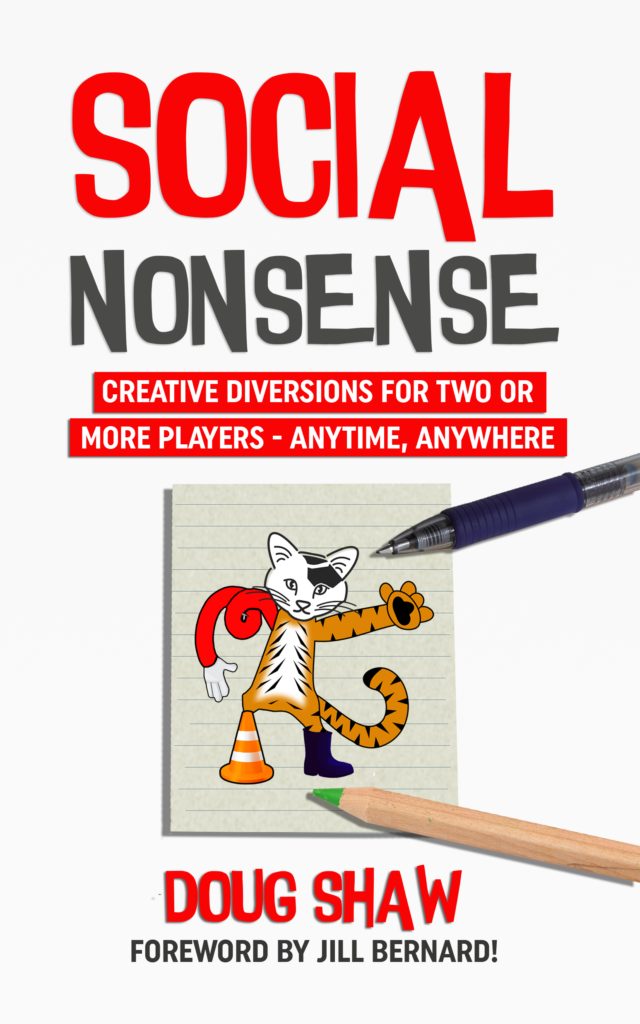 Hello, hello! I'm so glad you are here! Am I being too uncool? I don't want to come off as needy. I want to be classy. Wait. Okay. Let's try that again.
Dear Sir or Madam: Thank you for considering Social Nonsense. You have chosen wisely. As you are no doubt aware, this text contains a plethora of whimsical pastimes that encourage…
One more try: Social Nonsense is a collection of fun writing, drawing, and storytelling activities you can do after you've ordered at a restaurant and are waiting for your food; when everyone is chilling in your living or dorm room; when you want to have kids do an interesting and creative activity in a group setting; or whenever you have a little extra time with your friends and your hands are moving dangerously close to your phones.
These games can unlock surprising truths, and show people they are more creative than they know. They are fun – even for people who would never say they're "creative," who don't think they can write, draw, or tell stories, and normally don't try. Each activity is accompanied by instructions, examples, and commentary.
Put away your screens and enjoy creating something memorable!
---
A portion of each sale is being donated to The Detroit Creativity Project. It is an amazing organization and you should check them out.
The Detroit Creativity Project was founded by working artists in 2012 to address cuts in art programming in Detroit public schools. Their flagship program, The Improv Project, is offered free to over 1000 middle and high school students each year. Improvisation encourages their students to take a more creative and collaborative approach to their lives. They also gain confidence, build literacy skills, and learn to listen to others' views.

Find out more at dcpimprov.org
---